When you
have the best team

10RUPTiV has gone through myriad transformations over the past decades. The company was founded in 1996, just as the world wide web was really taking off, which explains why we are so skilled and experienced when it comes to digital environments. President and founder Sébastien Roy (sebastienroy.com) carefully chose collaborators to join the company, and over time it grew and evolved. Case in point: in the early 2010s, 10RUPTiV began to specialize in two distinct areas of expertise.
Our agency is your IT department. We are your best ally when it comes to optimizing your computing systems. 10RUPTiV's tech professionals can also leverage their expertise for your organization by acting as consultants. With our extensive range of skillsets and services, we can develop software as well as create, deploy, monitor, and support technological infrastructures, no matter how complex they are. We can also take care of any aspect of your network and its security. And we provide cloud and IP telephony services.
Most of our clients are located in the Province of Quebec. Some companies in Ontario, Las Vegas and Vietnam put their trust in 10RUPTiV for their IT infrastructure!
10RUPTiV'S TECH PROFESSIONALS
10RUPTiV is also a web agency offering an exhaustive range of services, from web design (including hosting, managing domain names, and emails) to overseeing your social media channels. We can even take care of copywriting and producing any kind of marketing material you require.
10RUPTiV'S GROWTH AND STELLAR REPUTATION
We are a company that is proud to have been recognized time and time again by our peers. With our ever-expanding list of clients, 10RUPTiV works with entrepreneurs and multinational organizations that are motivated by the same passions and ambitions that drive us. We're also an agency that has made its mark in the entertainment industry thanks to our platform we designed for the comedians, radio and TV hosts we represent.
ONLINE SEMINARS TO KEEP YOU INFORMED
Sébastien is someone who cares deeply about education. In this spirit, he developed online seminars about the internet, its limits, and the importance of staying safe online. These presentations were developed specifically for teenagers and he has presented them in numerous high schools throughout Quebec.
In 1995, our founding president concluded his first sale from Prévost to Saint-Jérôme every day on the go. At the age of 18, Sébastien described himself, and I quote, "I'm not a coward!" as he was hitchhiking to the college. Many charitable souls decided to take Sébastien on their roads and over time, habit became part of their daily lives. Among them was a lady who once told Sébastien that she was looking for a computer. So simply, this is Sébastien's first sale.
Since the Internet is not what it is today, in 1996, Sébastien was responsible for putting Prévost's business cards online. A bit like the Yellow Pages, but more like him! A little later, in 1997, he started doing web hosting. The whole, in a 3 half, in a basement with a machine that worked with OS/2. I can hear you asking me, but what is that? The whole thing was used to gradually migrate to IBM servers running AIX. It doesn't cost a lot of heating in winter.
Between 2002 and 2007, Sébastien was responsible for infrastructure for another company, at the same time juggling his own. Web development was added to his arc in 2003, after which he began to manage infrastructure for his company in 2007. After that, everything started to happen. But in a good way, naturally! Sébastien became the founder of a multidisciplinary company, offering computer services of all kinds. He's not called the IT Superhero for nothing!
PointPub Media started as Multi-Info Roy in the early days of our president, at the end of 1995. The name PointPub Communication came almost 2 years later, in 1997. It came in several forms, PointPub Media in 2003, and then in 2007 PointPub Media Communication, which we know today. Since then, our knowledge has only improved and grown. We are and will always be at the forefront of the latest technologies.
Having therefore no fear, our change of name does not affect our competences. It just shows our versatility in every way. So, 2023 is a year of change for us. A year filled with new challenges and goals for us, and fabulous projects made by us for you!
Sébastien has been immersed in the tech world for 26 years! And he'll be the first to tell you that he's evolved right alongside it. In fact, he's so passionate about tech that we wouldn't be surprised if he sees binary code hidden everywhere. He's enjoyed a fulfilling professional journey so far and he cares deeply about providing his clients with the best personalized solution. So much so that he will gladly sacrifice sleep to quickly react in case of a problem that requires his attention. He loves work that is done right, done perfectly. That's why he made sure to only surround himself with the cream of the crop in terms of talent.
The assistant
faster the lightning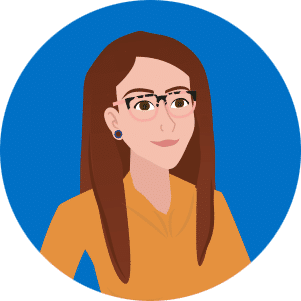 As the big boss would say, Karine is the boss! Very meticulous and perfectionist by nature, she wants her work to be just as meticulous. This does not prevent her from being fast and efficient. A great fan of colored pencils and multicolored post-it notes, nothing escapes her, her screen is filled with notes! With a strong focus on customer service, she will do everything in her power to make your experience at 10RUPTiV the best it can be.
Laurence is all about questions. She'll never think twice before questioning us about established facts. She's also always willing to listen to her clients and tries to anticipate any requests they may have. That's because she loves helping people carry out their projects. Her talents as a graphic artist, her creativity, and her people skills make her the best person to oversee the tasks she does at 10RUPTiV.
Marie has an immense creative talent, and she knows how to produce high-quality visuals, no matter the pressure she faces. Simply put, she's a perfectionist! And her skills are not only limited to graphic design. She also knows how to code which is a great help for the team!
Daniel has been coding for ages. Since 1994 in fact! He and Sébastien have been collaborators for a very, very long time. Part of the 10RUPTiV team for several years now, Daniel has many projects under his belt. For example, he's behind the CRM and ERP web application code for some of the agency's clients. He's also skilled at programming automated machines and tools for our monitoring platform.
Nathalie makes sure to organize the agency's invoices from suppliers and clients. It goes without saying that without her skills, tax season would be a lot more daunting!
Mathieu has been immersed in technology since he was born. And that, it hasn't been very long, because he is the youngest apprentice at 10RUPTiV. He follows in his father's footsteps and studies computer technology at Cegep. You have probably already met him, since for about 4 years, he has been visiting clients with Sébastien, his mentor. Maybe one day, the student will surpass the master… Who knows?!? In short, it is quite possible, given that his nickname is BG (for beau gosse), that he is right to want to exceed the master.
With 10RUPTiV for several years (Crypto saw the light of day in 2011 and S.A.R.A.H. in 2016), these characters feature in the daily lives of our team via the agency's CRM. Crypto is in charge of sending notifications to members of the team. For her part, S.A.R.A.H. keeps Sébastien up to date with everything going on with his home's automated systems. Actually, Sébastien is the one who coded these mascots. Keep an eye out and you might spot Crypto on some of our promotional items!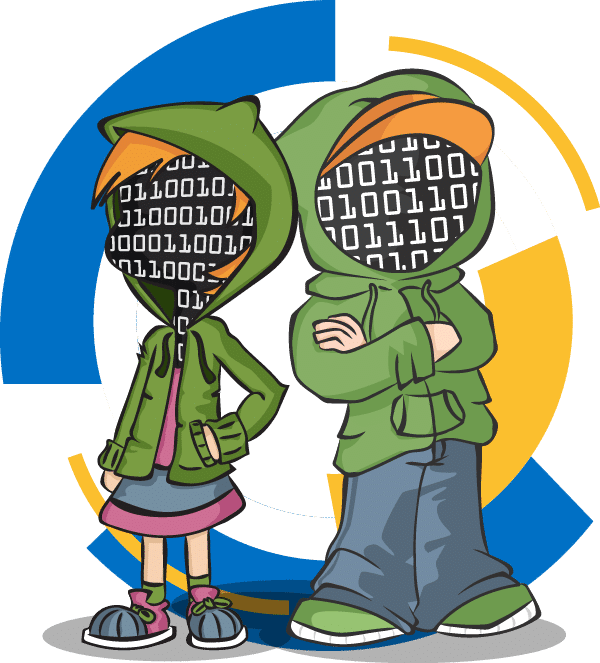 Our community is incredibly important to us. We are aware that non-profit organizations are vital parts of our society that strive to effect change. That's why we regularly offer a discount on our hourly rate to these important associations.
When a project or a cause is dear to our heart, we do everything we can to help small businesses by supporting parts of their project. For instance, we might help them create a website, offer web hosting or any other service that can temporarily help them out.
As another example of our willingness to remain active in the community, we sponsor a dek hockey team called Cryptonite. The spelling refers to our mascot Crypto, who is prominently featured on the team's jerseys. In fact, 10RUPTiV's team designed the uniform.