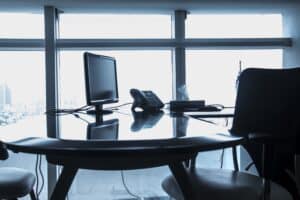 For businesses large and small, IP telephony offers a range of options and features.
Even if you don't have a "physical" office, the number where your customers can reach you doesn't have to be the one on your cell phone. Your company can have its own phone number, at little cost. Calls can even be transferred to another number, at any time, if you don't want a landline.
Bigger needs with different extension numbers? That's possible too!
Unable to answer? You'll receive your messages directly in your e-mail inbox.
Features
You'll find all the features of a fixed line, plus those of Internet telephony. To name but a few:
Line waiting
Call display
Voicemail via e-mail
Multiple extensions
Call group – Allows several extensions to ring at the same time
Conference calling
Create virtual conference rooms on your system
IVR (Interactive Voice Response) – Menu with options
Call management from a PC interface
Toll-free numbers available (1-800)
Unlimited calls within North America
Configurable scenarios to suit your needs
Etc.
Installation
An interface is required to activate the protocol. We can configure the system for you. We can assess the complexity and determine the approximate time after viewing the menu with the customer, as this can vary according to requirements.
Do not hesitate to contact us to discuss your project and see what we can offer you. IP telephony is flexible and affordable!