It goes without that saying a responsive website is of paramount importance these days. Almost everything happen on our cell phones, but what if you want to read your favorite blog posts on your laptop or tablet in the evening before bed? On which device do you usually shop online? Any site you visit during the day needs to be responsive, otherwise the user experience is likely to suffer.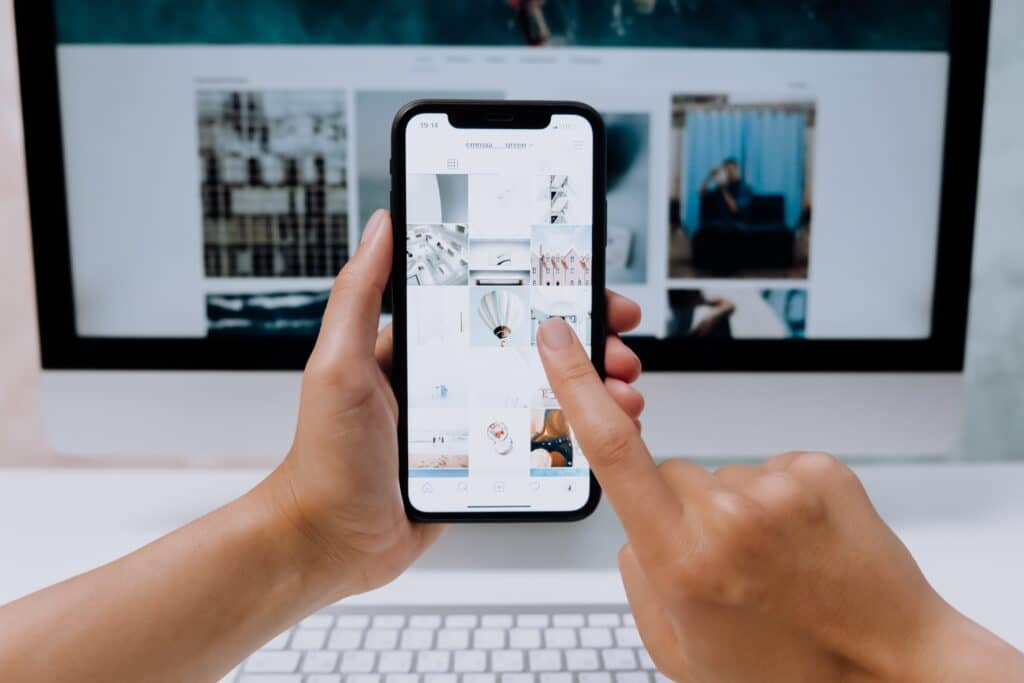 What exactly is responsive design?

Responsive design is responsible for automatically the display of a web page to the screen size in use. So there's no need to zoom in or move your screen to see the content; everything will adapt correctly to any screen format.
And why is that important ?

Did you know that almost 56% of web traffic is on mobile devices? With such a high percentage, it's crucial to have a mobile-friendly website? But it's not just a question of display, responsive also means :
Lower creation costs; imagine if we had to create three versions of the same website for each available device (tablet, desktop/laptop and cell phone). Obviously, the cost would be higher, because the work time would be doubled or even tripled (depending on the project, of course). So a responsive site simplifies the development process and costs less! Psst: responsive also requires less maintenance.🤭
Responsive positively affects your SEO; a responsive website can be a great help to your site's SEO, as search engines, such as Google, take mobile optimization into account in search rankings.
Most importantly, the user experience; there's nothing more frustrating than visiting a site that isn't responsive, having to zoom in, move the page, click on the menu, but not getting there. A responsive site is obviously more comfortable to use, which will ensure that the user spends more time on your site! You might even notice an increase in sales.
Nowadays, having a responsive website is a necessity. A website needs to be adapted to all types of devices, because there are many different types of users. Contact us to turn you ideas into reality.