By definition, a logo is a symbol or design used to identify an organization's products and services.
There are two types of logos. The first type is very corporate, which essentially consists of just the company name with a specific typography. The second type is more artistic, featuring symbols and shapes.
What we want it to mean
The logo must evoke something, even if it's abstract. It can represent an object or an emotion. The aim is to create an original, inspiring image, ideally as simply as possible. In fact, a simple logo is more easily reproduced on various promotional media. This is particularly important if you want to be able to embroider your logo on a garment, for example, or print it in a very small format.
The shapes used are not chosen at random. In fact, every geometric shape has a meaning, a subtle reminder of an element.
A circle can evoke infinity, fertility, gathering… A square inspires solidity, stability… An upward-pointing triangle represents the summit, balance and harmony. A downward-pointing triangle is more negative.
Colors are also important, and should not be chosen lightly. A separate article could be devoted to this subject!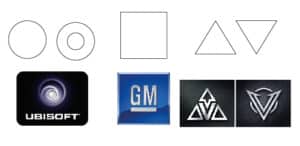 Corporate logos and logomarks
Even if you're creating a corporate logo, don't forget to give a nod to what you do. Ideally, this shouldn't be too explicit, otherwise it won't be original.
Usually, logomarks don't stand alone… Or the name has been around for a long time and we know which company it is simply by looking at the logo.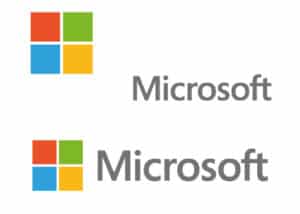 The PointPub Media logo
A brief analysis of the logo reveals that its shape evokes the 360 aspect of the services we offer. The compartmentalized circle represents our different categories of service and expertise. The rounder typography suggests the more human aspect. Orange, welcoming and inspiring, recalls our creativity. The more neutral gray shows our more serious side.

Many other technical details come into play when creating a logo. We mentioned them in our other article on the subject: The importance of your logo.
Need a logo for your company? Want to revamp yours? Ask us about our services! Let the professionals guide you!