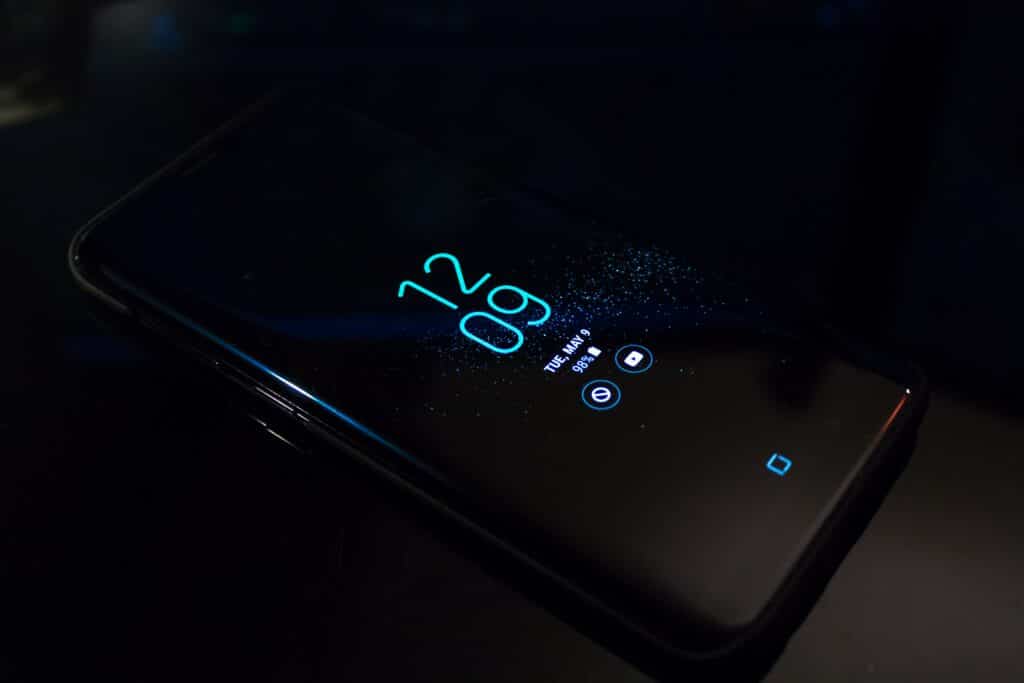 Who doesn't dream of having the perfect work tool for their job, especially when they're on the road? Cell phones are an integral part of our lives. The boss of PointPub Media is no exception to the rule. The team programmed him an in-house mobile application to facilitate his work while on the move.
PointPub Media's CRM enables a multitude of functions: customer management, file tracking, sending invoices and reminders, receiving tickets (service calls), assigning tasks, entering time, etc. The interface has changed and PointPub Media's CRM is now a mobile application. The interface has changed, and the CRM is constantly evolving since this article was published, but it still gives a good overview of its functionalities.
PointPub Media's custom application was a logical evolution of CRM. Being constantly on the move, the boss needed the perfect tool adapted to his reality. The app allows him to keep an eye on current files, but also to save time. Let's take a look at its features.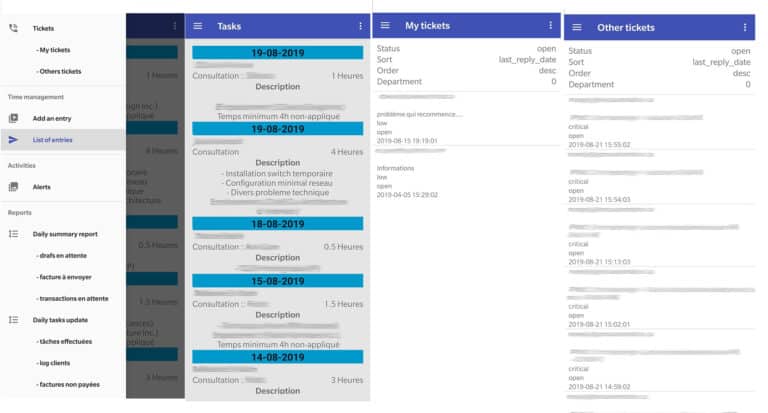 Customer synchronization
All PointPub Média customer contacts are synchronized on your phone. In addition to contact details, the last two "logs" are displayed. These logs are in fact a summary of the actions taken by a team member as part of a project follow-up or during exchanges with the customer. So the boss can be aware of everything, even when he's on the outside.
Capturing our "time
Since most jobs are billed by the hour, when a job is completed on a customer's premises, he can enter the time to be billed directly into the system from his cell phone. There's no need to forget or open the computer. It's quick and easy.
Check team performance
Since team members also enter their time worked as they go along, it's easy for the boss to see how things are progressing. If they're spending too many or too few hours on a project, he can tell.
Real-time localization
Although he's often (always) on the road, the boss is easy to reach. His assistant can even find out where he is at all times, thanks to the programmed geolocation function.
Tickets
Our ticket system allows us to receive customer requests. This list is a sort of reminder of the work to be done. It is possible to respond directly to the customer via the interface. This way, a record can be kept and a better follow-up carried out.
The possibilities are almost endless. Missing an option? We can add it. Is another feature not up to scratch? It can be improved.
Would you too like a customized application? This type of tool obviously takes time to develop, and the results will always depend on your specific needs and the amount of money you invest in it. Don't hesitate to contact us with the details of your project to find out how feasible it is.