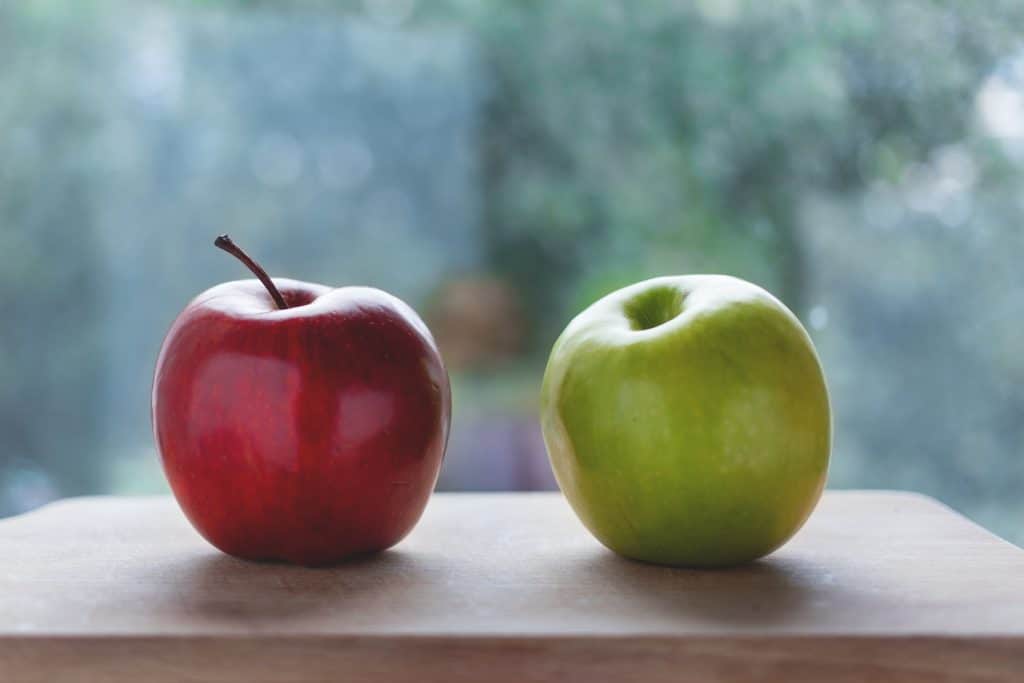 When it comes to comparing the proposals received from different potential providers for the design of your website, it must be admitted that it's not always easy to navigate. It's even more challenging if it's not your field…
We often hear from potential clients that they're unsure how to compare. Prices vary, and there are probably as many ways to present a proposal as there are companies!
What should you look for in terms of technical features to make a good decision? How do you choose whom to trust for this type of project? Here are a few elements we've gathered that, hopefully, will help you analyze the submissions.
But first, a few definitions:
Platform or CMS (Content Management System): Software used to create a website. For example: WordPress, WooCommerce, Joomla, Drupal… just to name a few!
Theme: "Template" that a designer can use to create the site within a platform.
Plugin: Sometimes necessary extension for a functionality (for a platform-based site).
Organic Search Ranking: Natural positioning of your website on the web.
Web Hosting: It's great to have a website, but it needs to be hosted, meaning it "resides" on a physical server. It's sort of your site's "home." The server is located with your web host, who makes your site accessible on the internet.
Analyzing Proposals
The Initial Contact
How did the first contact with the provider go?
Did they seek to learn more about your project?
Did they ask both general and technical questions?
If your project involves modifying an existing site, for example, did they inquire about the platform the current site is built on? Did they ask about the programming language used or the potential access to the site to analyze your request?
A knowledgeable provider will take the time to seek answers to these questions. The proposal they subsequently present to you will be more personalized, considering potential issues that may arise… and thus any additional costs that might arise.
This will give you a more accurate understanding of the time investment required for your project.
Beware of providers who propose a price without asking questions. You could have unpleasant surprises later on.
Website Code
Which platform will be used for the site's design?
In any field, you need to compare apples with apples. It's normal to have two completely different prices for a prefab house and a custom-built house. Just as the price of your project will differ based on how it's carried out. Websites can be grouped into three main categories.
Site on a platform, using a purchased theme.
Site on a platform, without a theme (custom visual design, hence custom code, but using an existing platform).
Site WITHOUT a platform, meaning custom visuals and code.
Each option has its advantages and disadvantages.
Features of a CMS-based Site:
Greater freedom to make site modifications, particularly important if the client wants to make changes themselves.
The purchase of themes and plugins may be necessary. Some might involve recurring costs.
Requires regular updates to the site. Generally, about an hour per month will be needed (security updates, etc.). It's better to entrust this task to a professional, as an update can impact a plugin or site functionality.
Features of a Custom Code Site:
More secure (unique code).
More performance (no reliance on another platform).
Facilitates organic search ranking.
Greater flexibility.
Easier site evolution.
No monthly maintenance fees unless requested changes are made (at PointPub Media).
Beware of providers who offer THEIR own platform… if the company were to close or if you wanted to change providers… your site would not be transferable.
Also, be cautious of agencies that promise a fully functional site in under 48 hours… ask questions! There likely hasn't been any visual research done, and they're likely using a template…
Your Site's Design and the Provider's Portfolio
Is the provider offering you a visual designed by a graphic designer? Or will your photos and text be inserted into a pre-existing theme?
For two proposals with the same CMS, if you notice a significant price difference, check the estimated number of hours for the project. For a proposal with a lower number of hours, there's a good chance the designer is using pre-built material with a purchased theme.
Although a portfolio can give you an idea of a provider's potential, it shouldn't be the primary factor in making a decision. Budgets vary from one client to another. A project executed on a small budget won't likely have the same visual impact as a project with more resources, which might offer a more refined design and more animations, for example. And don't forget, everyone has different tastes!
Other Services Provided by the Provider
Does the provider offer website hosting? This can be a competitive advantage! In addition to easing the testing period, it ensures long-term support!
It's also a good idea to verify the provider's years of experience. Is there a good chance they'll be around for a while and can assist you as needed in the evolution of your project and your company's various transitions?
There's certainly food for thought and comparison here! The main questions to ask yourself are likely:
What type of design are you looking for?
Do you want a platform-based site, or not?
What kinds of services and long-term support do you desire?
If questions remain after analysis, don't hesitate to contact the provider! At PointPub Media, we'd be happy to assist you! 😉 Happy contemplating!